First off if you gotten a message preventing you from posting or viewing its something on forummotion's end. it will get fixed whenever they fix it. the best thing to do is ctrl+C your replies and refresh that specific page (copy it BEFORE refreshing)
for that past few days i've been trying to revive a few things that were removed upon site upgrading and theme updating. you know. all of seth goodies that not here anymore v_v
i managed to revive a few, working on a few more now, and learning more about other ones. i also decided to have An help out in R&D since she knows a few things or two about this kinda of shit. i sent her on a mission btw to try and learn this stuff and so far she manage to work on getting our chat number back so we know if anyone is even in chat.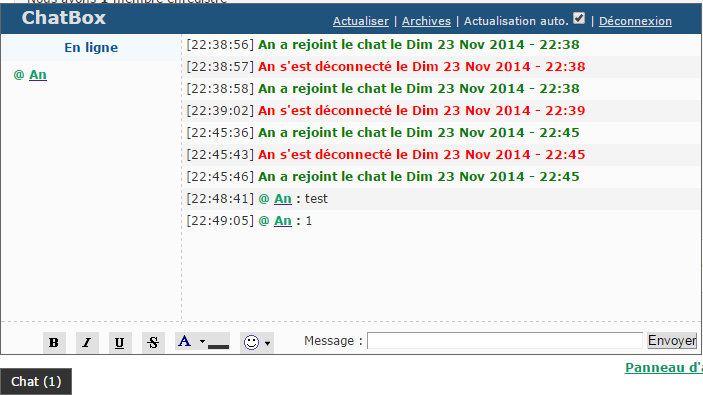 so there's some good news on that. anyways ima try to make a list of all i updated, working on and fixing. (would have helped if i wrote what i did when i did it)
for one if you havent noticed
the "Most active topics" have been extended for the simple fact the page is longer now and i know a few of you are tired of searching for a few posts and or missed some that got buried in trending. 
The Posting Avatar Picture is back. took some digging around to find it but it's back

Selective quote had returned: also had to do some serious digging to get that back. you can now highlight words and then press selective quote to quote them better again. 

A new feature: In post image preview: it lets you preview the image AS your posting it. the image will be in full size in preview mode but when you post it, it will have modified to fit on page with the usuall: "enlarge this image" format.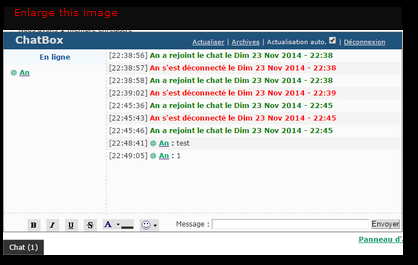 Meaning if you posted a huge picture its gonna come up huge while typing but not when posted. Not one of seth's installments but may be useful to people who dont like pressing post preview alot.
New Simple and Quick Profile viewer: when clicking on a member's name you pull up a small profile menu that shows everything about that member. only difference is it shows up in a more mini-portable version and compact. instead of going all the way to that member's profile page, you can look up the info, add as friend or foe, and even shoot a PM all on the same page. of course you still have the traditional profile still there. to exit out the profile (cus it took me a while to figure out) click anywhere else off screen thats not the profile lol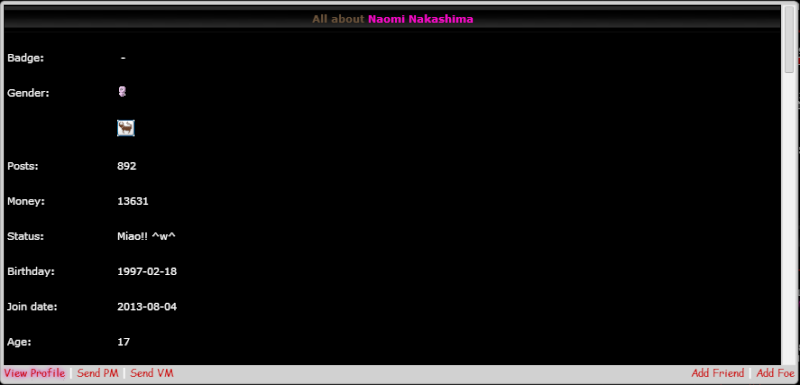 That message that pops up when a post is complete, auto redirects again.
Custom color picker has returned: no longer will you be restricted in colors.
and i fixed the custom in post notices using table format (the thing that powers Hailey's hug signature)
thats all i managed to do for now.
W.I.P though:
Seth's custom post backgrounds
Homepage QuickLink Buttons (TV Replacement) (my own design)
Adding multiple themes to Motherbase 
fixing background to boring white postbox
An's Chatbox editing
More Custom user options
Fixing the Navigation Panel
New Mouse cursor
Better Forum buttons and stuff
that is all for now.