I've developed quite a few weapons recently
STANDARD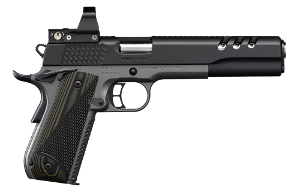 Modded Super Jägare,modified for use of .45 bullets. So imagine a enhanced M1911 with a factory-mounted Leupold DeltaPoint Pro red-dot sight.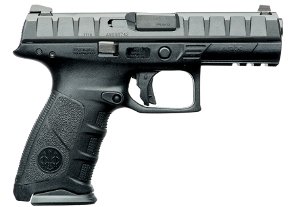 The Beretta APX,designed specifically for military and law enforcement operators, the APX has been put through extensive testing and evaluation at the professional end user level. The result is a pistol that delivers superior performance in durability and reliability, ergonomics, trigger, and modularity. The new APX semiautomatic pistol makes Beretta one of the few manufacturers to offer full size polymer and metallic framed handguns in both hammer and striker fired operating systems. Uses .40 bullets.

LWRCI REPR,the unique LWRCI™ Rapid Engagement Precision Rifle (R.E.P.R.) is a full spectrum weapon system designed to put devastating 7.62mm NATO rounds on target in a variety of roles. The R.E.P.R. rifle allows a marksman to perform assaulter duty with the 16" barreled upper installed, and quickly switch to a sniper role simply by changing to the 20" barreled upper. The extra upper receiver assembly can be carried in a backpack and takes up less room and weighs less than carrying a separate rifle.
MPA 308BA Bolt Action Rifle,when you need a rifle that will function flawlessly with pin point accuracy, you need the MPA 308BA Bolt Action Rifle. The MPA 308BA is a bolt action rifle with a Spencer/MPA Hand Lapped barrel. The barrel is made of 416RQ stainless steel and it is bore and land inspected on video Borescope. All bolts are hand lapped and fitted to each individual action. The chassis is produced from 6061 aluminum V-Bedding System with additional clearance for glass bedding action and straight section of barrel. Rifle also features an adjustable cheek riser, lower mounted Picatinny rail, 20 MOA scope rail, muzzle brake, Timney 510 trigger and CeraKote finish.
UBC weapons

RG-360QS
A railgun sniper compatible with Cookies UBC bullets,not much more to say honestly

AURG-69
Another railgun. This one however,is a more compact one with a much higher firerate. Imagine it as a sort of rail gun assault rifle. Compatible with UBC bullets.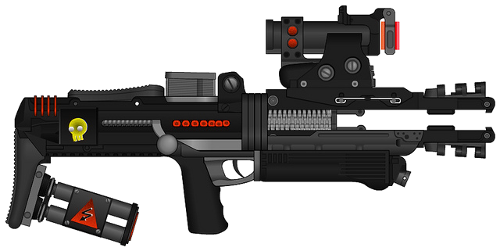 DE-5-TR-0-YER
And now for a much less tame weapon,this is a railgun shotgun constantly being pump full of argent energy. Also UBC compatible but still in testing.