Cookie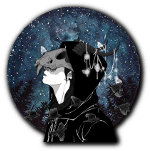 GMP

: 54744


Heroism

: 20


Old Location

: Seychelles Waters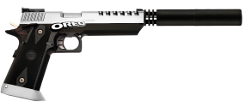 ---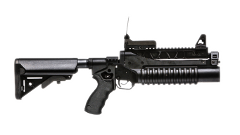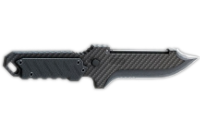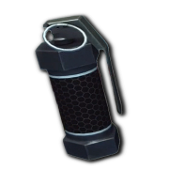 Intel Core i5 4670k 4 core 3.4ghz


MSI GTX 1050 Ti 4GB DDR5


10GB


[Lv.81] B


[Lv.266] Master


[Lv.105] A


[Lv.200] Master


[Lv.84] B


Subject: Extra Hands Tue Dec 12, 2017 9:03 pm

---

*Staring at the helicopter full of people i order men to start helping these guys up when suddenly i see a dash of movement come out of the chopper itself*

What is tha- *quickly rolls away as a flash of white fluffiness with horns charges*

Is that a...GOAT!? Q.Q

Someone care to explain?? (@.@ ~)

*The Goat runs freely around the rooftops as it charges at soldiers*

*sighs deeply*

Carry on...

With the new set of people, we can analyze their talents and put them to work on a team with a task that would help out around here. You know, Construction Team, R&D Team, The Medical Team, but right now all we really need..is a cleanup team...i've been down inside..not pretty down there...smells horrible too....Now that we have a helicopter capable of taking us to various parts of the world, This can be some use to people...

*Pulls out a backpack looking item*

The old trust Fulton Recovery device..it lets you extract soldiers and materials that you find during misson so you don't have to carry it all the way back to your chopper. Unfortunately this one was left here...so it's an older model so it's only good for extracting soldiers in good weather....also i currently have only 20 so...we need more resources now.....so i can build more.

--
Jess

MB Location

: Citadelle Laferriere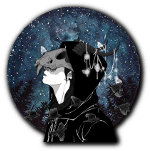 GMP

: 17458


Heroism

: 15


Old Location

: New Motherbase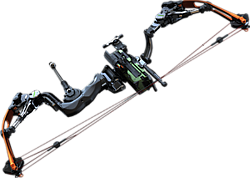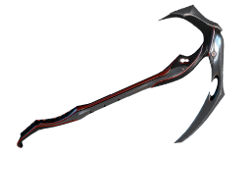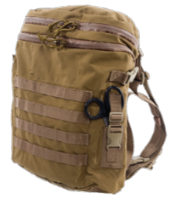 No CPU listed


No GPU Listed


No RAM


[Lv.140] S+


[Lv.160] S+


[Lv.45] D


[Lv.145] S+


[Lv.165] S+


Subject: Re: Extra Hands Tue Dec 12, 2017 9:55 pm

---

*Watching the goat charge past her towards a scared soldier, she walked up to Cookie and took a clipboard from the hands of a female soldier, looking at it and pulling a pen from her pocket*

We're looking at the entire top section being held for work while the underneath of the fortress is going to be for living arrangements as well as storage, a mess hall, esc. I can allocate most of the medical team down to clean since right now I only need one or two on hand to help monitor Nathan's vitals and make sure he's... well... not dead.

Currently base construction is moving beds to the living area and setting up work areas, including yours Cookies, which will be across the hall from the Medical Bay near Rein's office. I can have weakest of the bunch move on to cleaning. However, our lookout teams are stretched thin, since we have very little coverage of the forests around us.

That means.. *without even looking, she grabs Jonas' arm as he walks by with her metal one and pulls him to stand beside them* Jonas, I want you and your other big bodyguard buddy to join our lookout and defense team, more importantly, you two will be in charge of protecting Cookie and Rein. Whichever you choose between the two of you. Since they're close in proximity, I can't imagine that'll be too much trouble.

*Before letting him get a word in, she pats his chest and sends him off, turning back to Cookie and the clipboard* Rein already extended the offer but their mechanic is all yours. *Handing back the clipboard to the female soldier, she faces Cookie again* And we need to talk privately later. *Patting Cookies shoulder, she walked back off where she came, soldiers following her as she extended the orders to create the cleaning crew*

--
Rein Secrona
Drebin #69



MB Location

: Hounds Laferriere Branch, Rein's Office




GMP

: 5712


Heroism

: 15


Old Location

: Munich Germany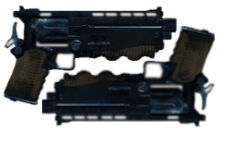 ---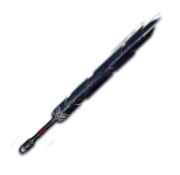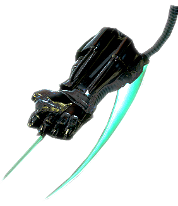 No CPU listed


No GPU Listed


No RAM


[Lv.67] B


[Lv.156] S+


[Lv.80] B


[Lv.55] C


[Lv.35] D


Subject: Re: Extra Hands Tue Dec 12, 2017 11:29 pm

---

*He walks out into the main courtyard and sees the others. He walks up to Cookie and Jess, listening to what jess was saying*
My gun tech is free to assist Cookie however she needs. My mechanic can keep any vehicles we have in shape, but he is only one guy. We could make a small team to make sure we always have people on hand to fix up anything we bring back.